Profile
Kolokatsi Advocaten is a law firm specialized in criminal law. Our clients are private individuals and businesses coming into contact with criminal law as suspect, witness, victim or injured party. We also represent minors. In addition, we advise in cases of surrender of persons, extradition cases and in foreign criminal cases.

Quality, enthusiasm and a personal approach are the characteristics of our office. Our work is our passion. We are driven by the idea that every suspect is entitled to a proper defence and a fair trial. Our mission has succeeded when the client feels that he has been defended the way he would have done himself if he had sufficient legal knowledge.

Lines of communication in our office are short. We act quickly. We recognize the impact a criminal case has on the client and his environment.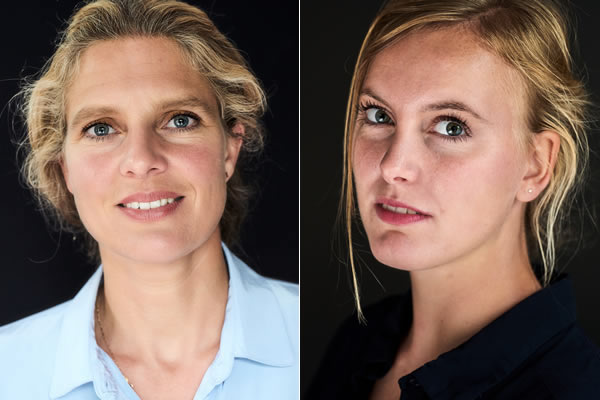 Foto's Wiep van Apeldoorn
Elpiniki Kolokatsi, L.L.M.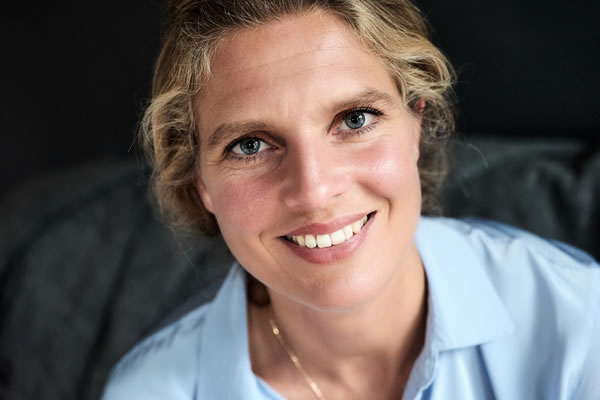 Foto Wiep van Apeldoorn
Elpiniki Kolokatsi has worked as a lawyer since 1997. Over the years she has experienced all aspects of criminal law. She has worked on complex cases in the field of property fraud, money laundering and violation of the Dutch Trust Offices Supervision Act. From 2011 to 2015, she defended an alleged member of the LTTE, a Tamil liberation organization designated as a terrorist organization. She did a case involving surrender of a French terror suspect to Paris, in 2016. She likes to work on cases with an international and political dimension.

As from October 2017, she will work as a part-time teacher European criminal law at the European Law School of the Maastricht University.
m +31 (0)6 51121190
e kolokatsi@kolokatsiadvocaten.nl

Mr. Lisa Voskuilen, L.L.M.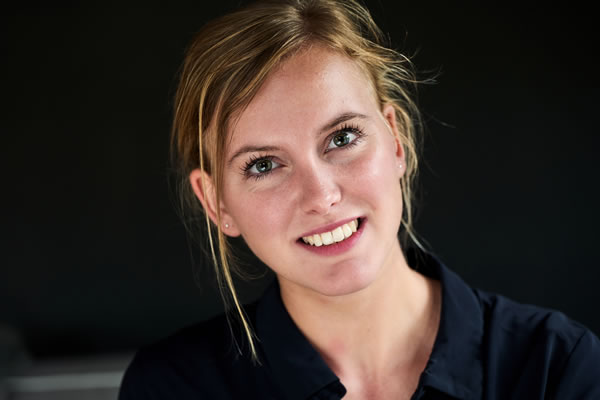 Foto Wiep van Apeldoorn
Lisa Voskuilen has worked as a lawyer since 2017. In the preceding years, she gained the necessary experience as a legal assistant within the legal profession, as a trainee at the procurator general's office at the Court of Appeal in Amsterdam and as a trainee at the regional disciplinary committee for the healthcare sector in Zwolle.
In her practice, she enjoys working on criminal cases, including in particular criminal medical cases, criminal traffic cases and cases involving driving licenses at the Central Office for Motor Vehicle Driver Testing. She also focuses on accused professionals and patients or other parties entitled to submit a request to prosecute, in medical disciplinary procedures.
m +31 (0)6 12373913
e voskuilen@kolokatsiadvocaten.nl
Immediate legal advice? Send a WhatsApp message.

Criminal law
Kolokatsi Advocaten is specialized in criminal law in the broadest sense. We represent suspects as well as witnesses and victims in cases relating to drugs finds in homes, violent offences and traffic crimes like driving under the influence of alcohol.
In criminal cases, it is of the utmost importance that a lawyer is contacted at the earliest possible stage.

Then we can optimally guarantee and organize your right to a fair trial and your defence.
On your behalf, we then request your criminal file, identify the legal problem and together with you we will find the best legal solution. We also represent you at the hearing. If you are acquitted but were held in pretrial detention, we will do our utmost to ensure you receive an appropriate compensation.
European and international (criminal) law
Criminal law does not stop at our national borders. Crime is often cross-border as are our expert legal knowhow and skills. We speak English, French, German and Greek and have excellent interpreters and translation facilities for the other languages (for example Spanish, Polish, Bulgarian, Italian, etc.).
If you have Dutch nationality and you are faced with criminal proceedings abroad or if you are a foreigner facing criminal proceedings in the Netherlands, we can assist you and help you understand the procedures and what is happening. We can also get you an expert lawyer abroad. We work with an extensive network of foreign lawyers and we are a member of the European Criminal Bar Association (ECBA).
We are specialized in the laws relating to surrender of persons and have up-to-date knowledge of European and international criminal law, human rights, extradition and international humanitarian law.

Finally, we try to involve European criminal law in all our criminal cases if this will lead to an improvement of the position of our clients. For sometimes European criminal law offers more guarantees for the suspect than Dutch criminal law.
Juvenile (criminal) law
In some aspects, juvenile criminal law has rules differing from adult criminal law. That is why specialist knowledge is essential. In addition to specialist knowledge we also pay extra attention to the interests of the minor.

We represent minors in juvenile criminal cases and in juvenile civil cases, in particular in the context of placement in care in a secure youth care centre.
Central Office for Motor Vehicle Driver Testing (CBR)
In addition to the expertise in the field of traffic crimes, we also have extensive specialist expertise in the area of the so-called 'CBR procedure'. You may come into contact with the CBR when for example you have driven a vehicle while under the influence of alcohol or drugs. The decisions then taken by the CBR may have a considerable impact on your private and business life, and your finances as well.

By way of illustration: the validity of your driving licence may be suspended with the obligation to undergo a driving ability test. In these cases, it is of the utmost importance to act as quickly as possible. We request your file and assess your options. Then we draft a notice of objection on your behalf and we will do everything possible to get your driving licence back so you can legitimately participate in traffic again.
Medical disciplinary law
When being treated by a doctor, finding a solution to your medical problem is central. Doctors try to treat the patient in the best possible way. However, this does not always lead to a satisfactory solution and the question may arise whether the relevant care provider acted according to his profession's standards. In this context, a complaint can be lodged to one of the medical disciplinary tribunals. The patient, with no medical knowledge, faces barriers both in medical and legal matters.
The doctor in question often also faces legal hurdles. For example, cases relating to the so-called admissibility requirement (not every care provider or any person may submit a complaint), questions relating to acts or omissions in violation of the duty of care of a care provider, etc. In such a case, we can help. We will help you to understand the legal issues, we will advise you, draft the court documents (written complaint, reply or rejoinder) and assist you with the procedure that may follow.
The case of Anis B.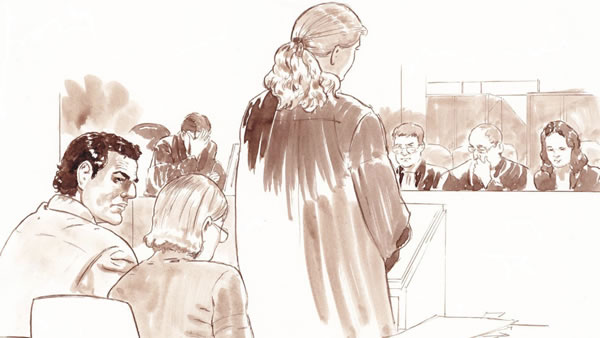 Rechtbanktekening © ANP
Rates
Depending on the income and assets of the client we will make a price agreement based on a tailor-made hourly rate or a fixed price agreement.
Based on the idea that every suspect is entitled to a proper defence and a fair trial, we also litigate on the basis of legal representation financed by the government (assignment of counsel) or pro bono.
All financial agreements will be discussed in a clear manner and recorded in writing.
Complaints procedure
We will do everything in our power to be of service to you. If you have any complaints about our services or fees, please inform us of your complaints so we may find a solution together with you.
If this does not provide a result that you find satisfactory, you can submit a complaint to the Disputes Committee for the Legal Profession or to the Bar Association.
Liability
Kolokatsi Advocaten is a combination of offices, not a partnership, between Elpiniki Kolokatsi, LL.M. and Lisa Voskuilen, LL.M.
If one of them accepts an assignment, an agreement is created between the client and the lawyer in question. Any liability is limited to the amount that will be paid in that case under the professional indemnity insurance of the lawyer in question.
Cooperation
Kolokatsi Advocaten is a combination of offices, not a partnership, between Kolokatsi Advocaat (Chamber of Commerce no 69348901, VAT no 172481983.B01) and Voskuilen Advocaat (Chamber of Commerce no 69229694, VAT no 212019727.B01), based on cost sharing.
General Terms and Conditions
Download our General Terms and Conditions here (pdf).
Kolokatsi Advocaten
Stadsring 97
3811 HP Amersfoort
t +31 (0) 33 465 22 22
e mail@kolokatsiadvocaten.nl